Waldorf Petite Online Course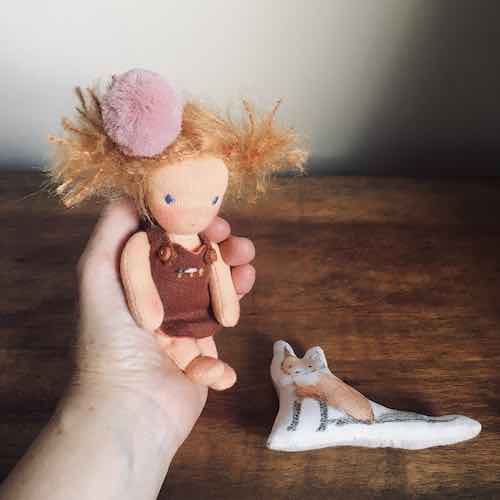 This is a 100% digital product.
In this course you will learn how to make a 13cm Waldorf style doll. The course includes detailed video lessons and templates.
Whether you are a beginner, an artisan wanting to learn the Waldorf technique, or simply someone who wants to make a unique and adorable doll for someone special, come with me on this delightful experience!
The course will be available to you for a full year from the date of purchase. You can watch whenever you want and as many times as you want during this period.
Prerequisites: Basics of sewing and crochet.
Beginner and intermediate level.
Materials you will need to provide for the course:
Carded sheep wool for stuffing; cotton jersey for the body; mohair wool for the hair; linen for clothing; embroidery thread for eyes and mouth; tubular gauze; and bee's wax crayon for blush.
Immediately after purchase, the course will be available on this page. Remember your login details and password to access your course! Click here to log in after purchase.
Materials included:
1 doll pattern
1 doll clothes pattern
6 video lessons